LED tattoo light, 18-inch aperture tattoo light, one light for multiple purposes.
Features:
Service life> 50,000 hours
High brightness, soft light, standard color temperature, high color rendering index, restore the color of the color itself, and have a more excellent fill light effect
According to the different color temperature, adjust the color temperature on three levels of cold and warm to change the spots on the skin
Stepless dimming, you can adjust the brightness of the light at will according to your needs to make the picture vivid
A variety of mobile phone placement methods, adjustable front, back, left, and right
Can be used while charging, not affected by the battery power of the mobile phone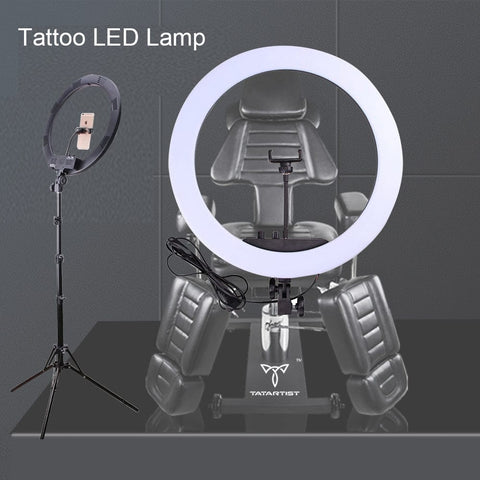 Multi-purpose:
It is suitable for local close-up lighting, such as tattoo works, video photography, Taobao live broadcast, Internet celebrity live broadcast, tiktok selfie, nail and makeup tattoo, jewelry live broadcast, jade and jade photography.
Complete functions:
Tattoo LED Lamp, live fill light, mobile phone photography, selfie fill light, makeup tattoo, beauty and skin rejuvenation, face thinning, soft light shooting without glare, the color temperature of the cold and warm three colors can be adjusted as needed, and the height of the stand .