Special offer for March
US Area (free shipping in local area)
1. Electric tattoo guest chair TA-TC-07 Buy 2 get a portable foot rest TA-FR-11
2. Hydraulic tattoo guest chair TA-TC-04 pro buy 2 get a portable foot rest TA-FR-11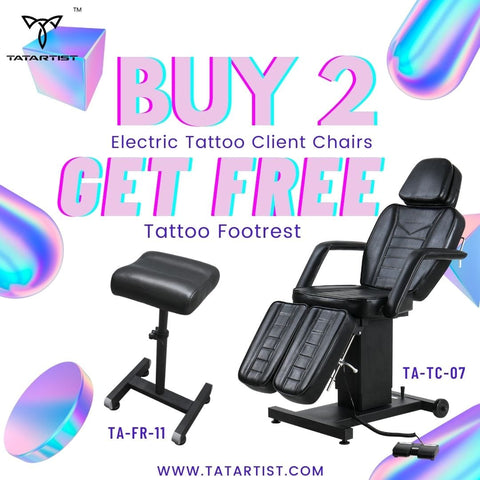 1. Hydraulic tattoo guest chair TA-TC-04 pro buy 2 get a portable foot rest TA-FR-11
Features:
1. Fashionable design, simple and easy to operate.
2. Hydraulic lift to adjust the height, in line with most tattoo studios.
3. Multi-function adjustment, taking care of every need in the tattoo.
4. Buy 2 free portable tattoo foot rest.


Features:
1. Electric control, free hands, easy work.
2. Create a high-end environment atmosphere.
3. Thickened and comfortable soft body, no soreness after sitting for a long time.
4. Good quality.