Today I share a tattoo pattern of a Korean female star. Kim HyunA is very popular in Korea. Her clothes and makeup were imitated by many girls. Tattoo design has become a lot of boys and girls want to imitate each other. "HyunA same style" has become a hot topic. Let's take a look at her tattoos and see if you like it?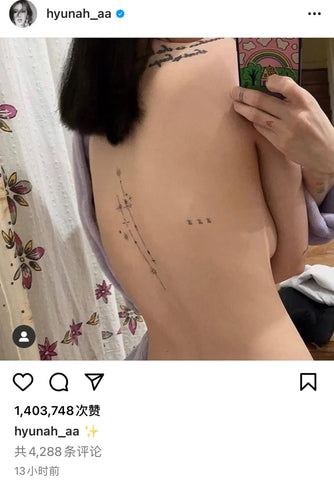 On the evening of the 17th, HyunA uploaded a backless photo through her personal ins, with a lot of special tattoos on her back. It can be seen that she wants to share her new tattoo with fans.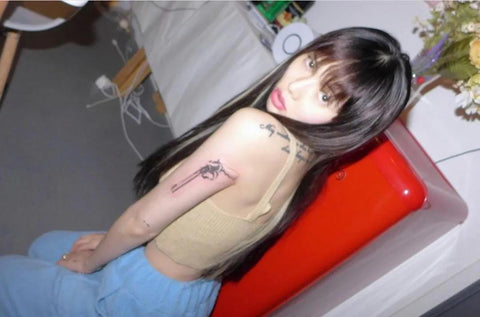 The tattoo on the arm, because there are still red and swollen marks, it can be seen that it is a new tattoo.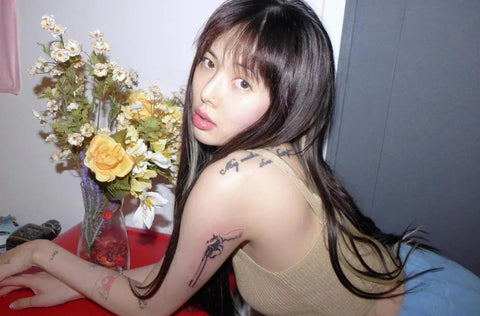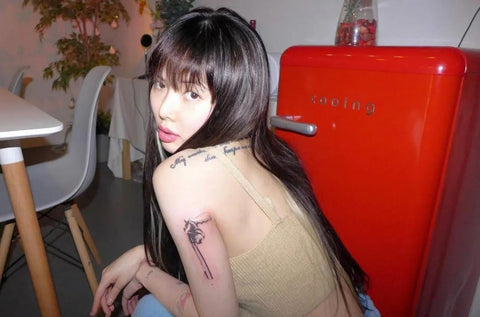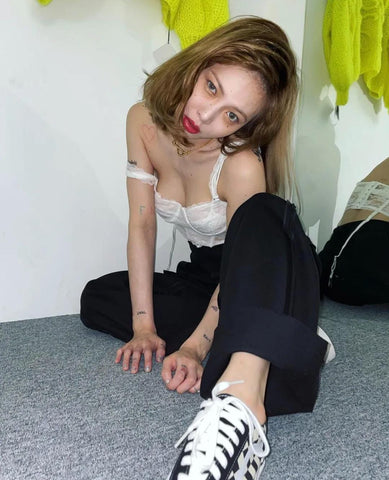 As a tattoo lover, HyunA has also shown various tattoos on her body in the ins photos she has published in the past.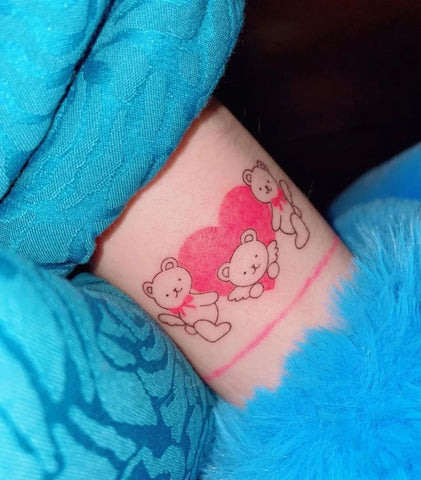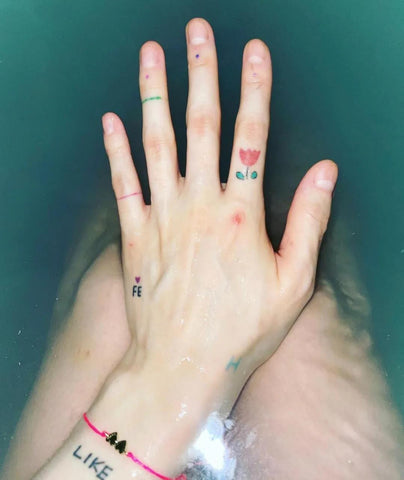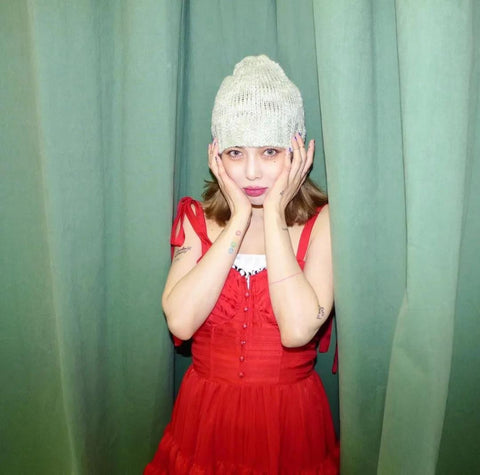 HyunA's boyfriend Jin Xiaozhong is also a tattoo lover, and he also has various tattoos on his body.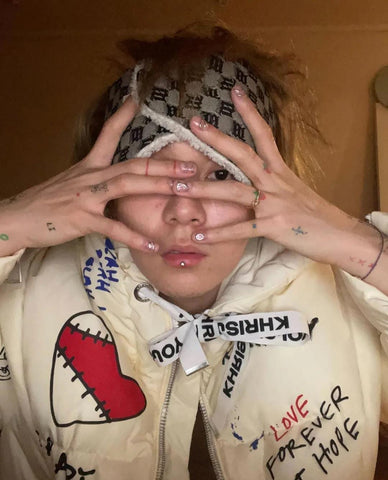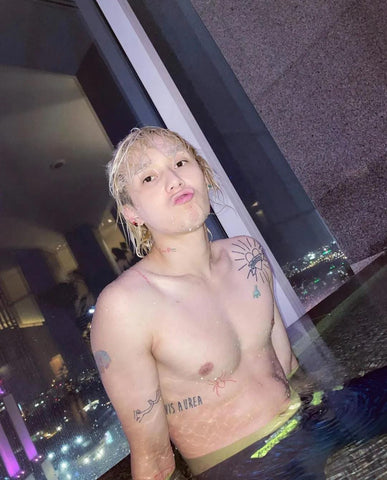 Pay attention to TatArtist tattoo furniture, and bring you to see more different tattoo designs in the world. Take you to understand a more wonderful tattoo universe.